161 Food Passport
July 5, 2018

-

December 31, 2018

Free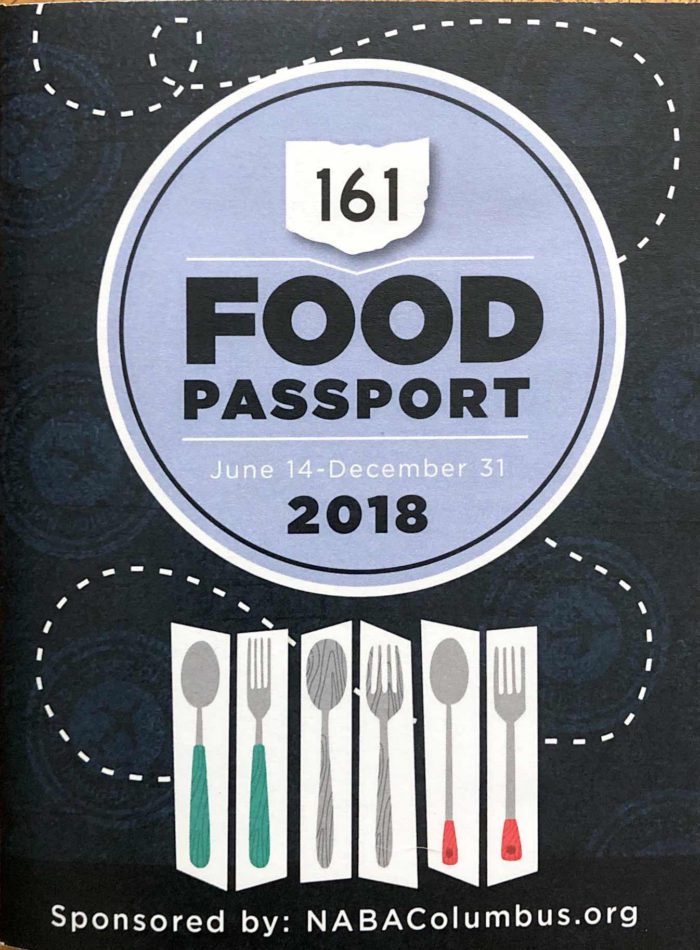 Help support local business and win a $25 Visa gift card by dining at the restaurants on the 161 Food Passport!
Directions:
Eat at each Restaurant listed in the Passport
When dining, obtain a sticker from the restaurant and place it on the corresponding page of the passport.
Complete the Passport by 12/31/2018 and turn it in to: Ink Well 1939 E. Dublin Granville Rd. by 1/15/2019 to receive your gift card!
Questions? Contact: George Schmidt at georgeschmidt1949@outlook.com
Print out your free passport here!