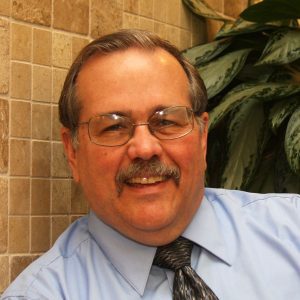 George Schmidt, Chair
161 Task Force of the Northland Area Business Association
In 1997, I noticed that the landscape box at the southeast corner of Maple Canyon and 161 was atrocious. It was discovered that there are 22 such boxes that were put in with a special grant from The Columbus Foundation in the 1970's. No one had done anything to the boxes for 12 years.
I decided to clean it up, weed it, plant it, and care for it. Over the next 3 years, 21 others joined me. We had nurseries donate plants. A local grocer sponsored kick-off meetings and gave prizes. We noticed the grass along the corridor was awful. A few businesses led by Dave Cooper of the Ink Well joined with us to get money to get the grass cut. The city does not do it very well.
For over 20 years, I have been volunteering. I have never made a dime. Why? It is a response to God's love for me. My parents raised me to think that if something is wrong, then try to fix it. Once I got to know the owners along the route and saw what we were able to do on Morse Road, I thought we need a more sustainable solution on 161. I retired from my job. I went to work helping 161 to rebrand, to change the reputation that the corridor has; work toward changing the ill perceived image the Northland community has obtained.
As president of the Northland Area Community Council for three years, I learned that a lot can be accomplished when residents, businesses and government work together. I thought, "let's do this!"
NABA started the 161 Task Force 5 years ago. I have been the Chair since January 2017. We all volunteer to make it better for you all.